17 Smart Small Business Ideas for Teens
Many people don't realize that starting a business is something you can do at any age. There are several different ways to start your own business, and the best part about it is that there are no rules! This blog post will discuss 11 small business ideas for teens and show you how easy it can be to make money with an entrepreneurial mindset.
Several people start small businesses for fun. This might be a hobby or something they're doing to create extra money on the side. Starting a business doesn't have to cost anything, and it's much easier than you think! There are many low-cost, creative ways to launch your own company without investing a lot of money. This article will explore a list of 17 different small business ideas for teens that they can start for very little money.
Why your teenager should start a small business
Starting a small business as a teen has several benefits. One, it will allow them to be creative and work with their hands. They can learn how a business works from the ground up. It also provides an opportunity for personal growth- they'll have responsibility for their own decisions and tasks at an early age. When they're older, they know what it's like to take risks.
They will learn the importance of being a good manager, and they'll learn how to delegate tasks, as well. Starting a small business also provides them with a sense of time management. It will instill a sense of responsibility and, in some cases, may even improve their grades by giving them something else to focus on.
They will be more motivated as entrepreneurs because they'll have a stake in the company- it's not just someone telling them what needs to get done but also teaching them how. They won't feel like just another cog in the machine.
Several teens start small businesses because they are passionate about what they're doing and want to make a living at it. It's not just an idea that might work, but something that has proven successful for them in the past or is something they have a genuine interest in- like photography, for example!
They also do this if their parents are in a trade or profession that they want to be involved in. For instance, if their parent is an electrician, then the teen might start a business related to electricity- like an electrical contractor! Finally, they might want to start a business because they're looking for independence and to make money.
Several teens start small businesses for fun. This might mean doing it as a hobby or something on the side that brings in some extra cash. Starting your own company doesn't require much money at all – there are many low-cost, creative ways to start your own small business without investing a lot of money.
Small business ideas for teens
Here's a list of 17 different business ideas for teens that you can start very cheaply.
1. Pet care small business for teens
People at work all day or too busy to clean up after their pets may be willing to pay someone else $15-25 an hour! Pet care is a great small business idea for teens because it's low-cost and requires no prior experience. You get to work with animals which may be something you're passionate about.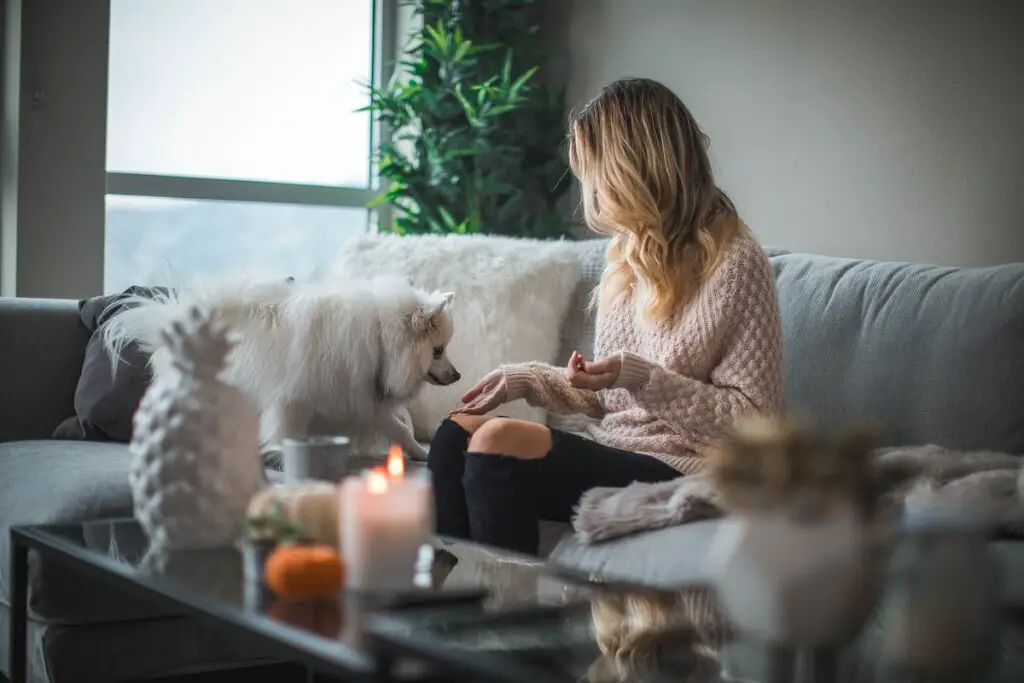 Several pet sitting companies are looking for people to walk dogs, pet sit and care for pets. Start searching online and sign up with apps such as Wag! or Rover. You can also advertise by word of mouth- just tell friends and family what you're up to. 
If you want to take care of pets at your home, you can easily start a pet daycare. If you're passionate about animals and enjoy doing something that makes people feel good- like giving someone a haircut, then pet grooming might be the perfect option! You can start this by offering to groom pets at friends' houses or through word of mouth.
2. Fashion/clothing small business for teens
This is a great little low-cost idea that you can do from the comfort of your own home or another location like a friend's house if they have space! You'll only need basic materials and tools such as scissors, patterns, a sewing machine, needles, and thread. You can also offer alterations to clothes that people already own, or you might be able to start your own clothing line, which will require some more capital upfront but could pay dividends in the future!
You could start with something simple and affordable like making clothes from vintage materials, recycling, or repurposing old things into new pieces of clothing. Or you may want to offer custom-made outfits made by hand after taking measurements! For example, you might want to offer prom dresses or wedding gowns, which will take more time and resources.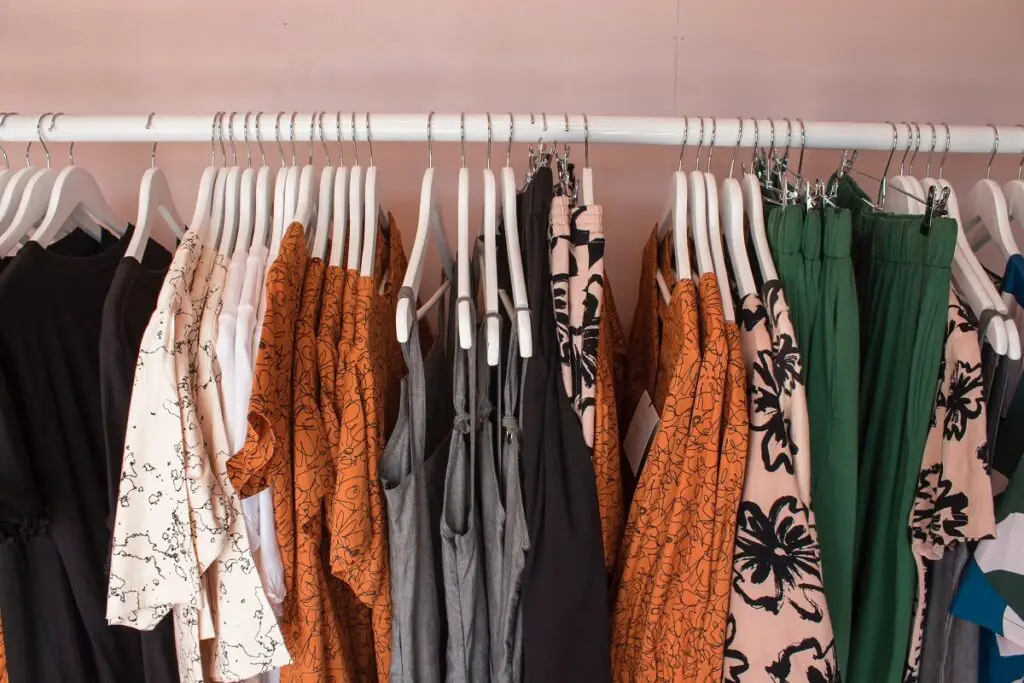 If you're creative with a sewing machine, there are tons of ways that you can start your own business! You may think about making belts out of old jeans, fabric scraps into flowers for hats; the possibilities are endless when it comes to fashion.
If you're not quite ready for such a big undertaking but still interested in designing clothes, another option would be to buy second-hand or discounted materials and resell them on eBay. You'll need some cash up front, though! And if you want to offer custom-made clothing, this is an example of how entrepreneurship can be more costly initially but could potentially be worth it when you're making a profit.
3. Graphic design small business for teens
If you're creative with an eye for detail, graphic design may be an excellent option for you. The downside is that it can be pricey to buy a computer with the necessary software packages or pay for any training if no one in your family does this and you don't know anyone else who does either. However, once you have what you need, then all of the tools are at your fingertips! 
One of the best ways to get started is by offering your services online to people worldwide. You can make a website, post updates, and show examples of work you've done on social media sites like YouTube or Instagram. Another option would be to offer graphic design as an independent contractor- this could entail working with small businesses that need help with their marketing materials or designing a logo.
4. Selling homemade crafts on Etsy
If you have any talents in sewing, drawing, knitting, etc., then chances are you can make some crafts. If you're skilled at any of the following things: scrapbooking, crocheting, knitting, and sewing, this is a good option!
Etsy's website has an online store where you could sell your creations to make money. You'll need to upload pictures and descriptions of your items, as well as the prices for them, before beginning.
You will also be responsible for packaging and shipping, but if you're good at this, then it should come naturally! This is a great option because people can buy from home without making an appearance in person. You don't need to have a degree- just start with something you enjoy doing and try your hand at it!
This business idea is also cheap because the only thing needed is craft supplies or materials that are affordable and easy to find. Etsy has been around for quite some time now, so go ahead and look at their guidelines and policies, as well as download the Etsy Seller App. This can help you learn how to list your items, create a store page that will look professional, track orders and manage inventory.
5. Tutoring small business for teens
If you're good at math or science, then this may be the perfect business idea for you! Tutors are in high demand, and it doesn't matter what age group they teach, which makes this an attractive option. You might want to go into this as a one-time gig, but it can turn into something more long-term if your tutoring is popular with clients. You will need a strong background in math and science as well as analytical skills, but this may be the perfect business for you if you're looking to help kids or teens succeed academically.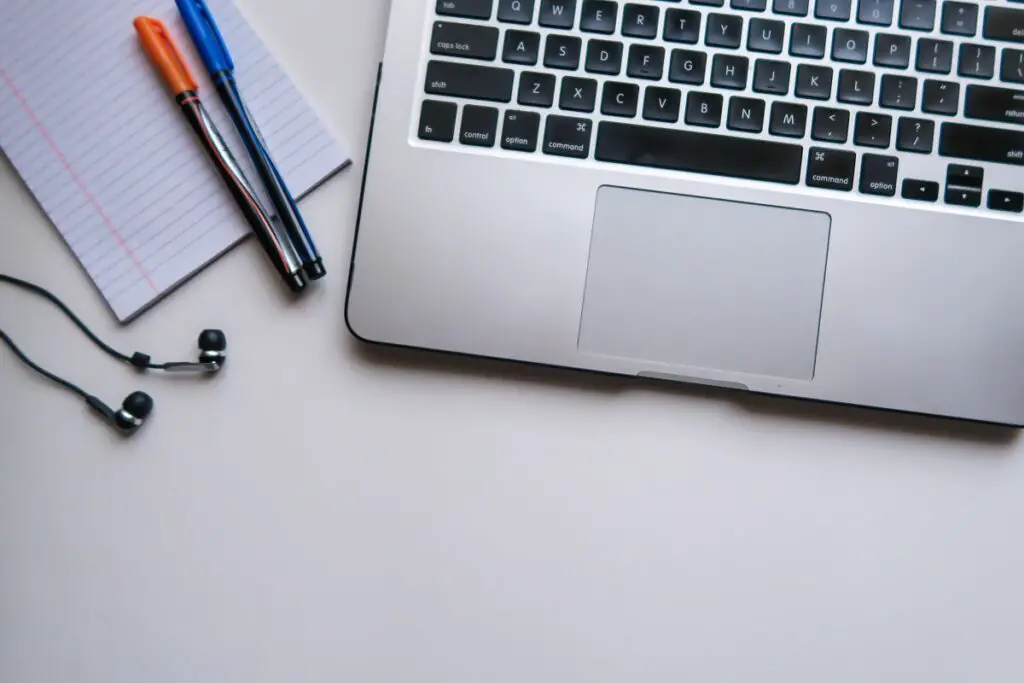 There are millions of students out there in need of tutoring. Offer your services by word of mouth or through social media posts like Facebook groups, Instagram, etc. If you're great at SAT prep, then offer to help students study for the exam. If you're good at math, then tutor high schoolers or college kids in calculus and physics.
You may also need some business smarts to juggle your clients' schedules and make sure you have enough time for them. If you have a busy schedule but still want to teach, then offer your services online.
There are several opportunities for tutoring English, and this is another field where there's always demand. You can coach non-natives in the language or offer help with grammar, vocabulary, and writing.
6. Creating apps for small business
This is an ever-evolving option as technology continues to change the way we do things and offers more opportunities with each passing day. If you're good at coding or computer programming skills, this may be a great idea!
App developers (or programmers) have to know how to code for the app, but if you're good at this, then it won't take long before you can get up and running. You'll need a few pieces of equipment like a computer with all the necessary software packages.
The success of your app depends on how many people use it and download it, so make sure to promote it in all possible online channels like social media sites or even through word of mouth.
7. Selling homemade baked goods
This is an excellent opportunity if you're good at baking or cooking! Offering things like cakes, cookies, cupcakes, pies, etc., will require some start-up capital to purchase the necessary materials, but it can be a fun way to spend your time.
You'll need things like an oven, mixer, bowls, and other baking tools, so do the research beforehand! It's best if you start by asking friends or family members who would love some of your goodies for their birthday first. Requesting feedback from them in terms of what they want is a great idea too.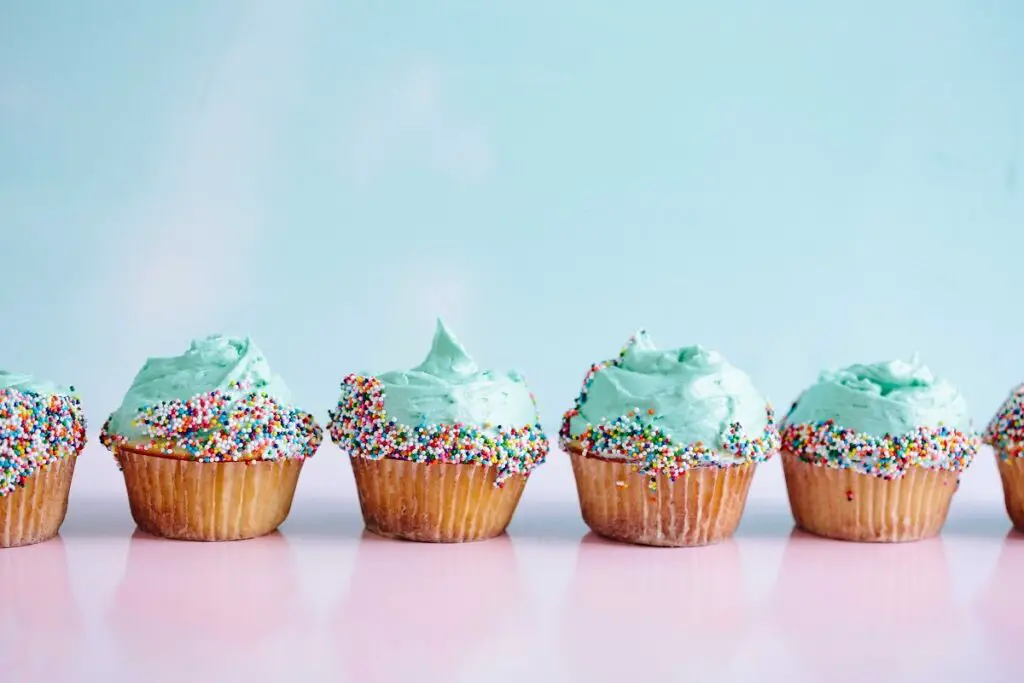 If you're looking to turn this into a career, make sure your baked goods are on point and have some special touch.
For example, your business will attract people if you know how to decorate beautifully with icing or other cake decorations. If it's summertime and the last thing you want to do is turn on the oven, try making ice cream instead.
You'll need an ice cream maker and some ingredients like chocolate or fruits, but it's worth a shot if you're determined!
8. Selling food at school/ work events
If you have an interest in cooking, then this is something worth looking into. You could also offer things like breakfast foods, sandwiches, salads, fruit platters, etc.
Talk to the administrators at your school or place of work about what kind of food they're looking for in terms of catering, and then start researching recipes that would be popular with those kinds of people. You'll need a little more money upfront for ingredients, but this could potentially turn into something long-term if you have good food and people like it. You can also offer catering services for house parties or other events.
9. Selling handmade jewelry
If you're good with a needle and thread, making your own bracelets or rings is an option! However, the downside to this one is that it may require some time upfront for the materials, so start looking around at sellers on Etsy who make things like these. You may also want to take a jewelry-making class beforehand or research how to make beads with clay.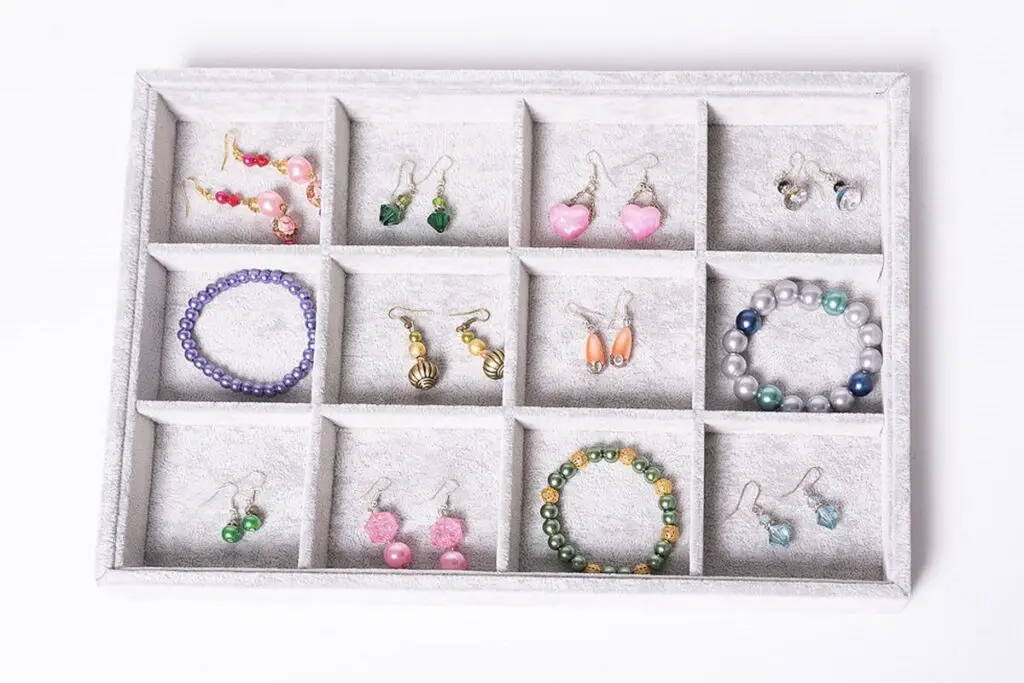 If you're a total beginner, it would be best to try and find some jewelry supplies that are not too expensive but still look good.
10. Selling homemade bath products
If you're into making things with essential oils or other ingredients, then this business idea is perfect for you! These items can be made in bulk, so they don't need to cost a lot upfront. You'll need some jars to put them in as well as labels to label them with.
The only downside is that this business idea requires a lot of time upfront for making the products, but if you're eager, go ahead and start stocking up on supplies! You may also want to check out some tutorials online or take a class to learn more about making bath products.
11. Cleaning small business for teens
Several people start their cleaning service because it's a great way to earn some money. You'll need basic supplies like cleaning products, buckets or mops, dish soap, etc. You can also invest in things like vacuum cleaners if you're feeling ambitious, as well as lawn equipment for hard surfaces.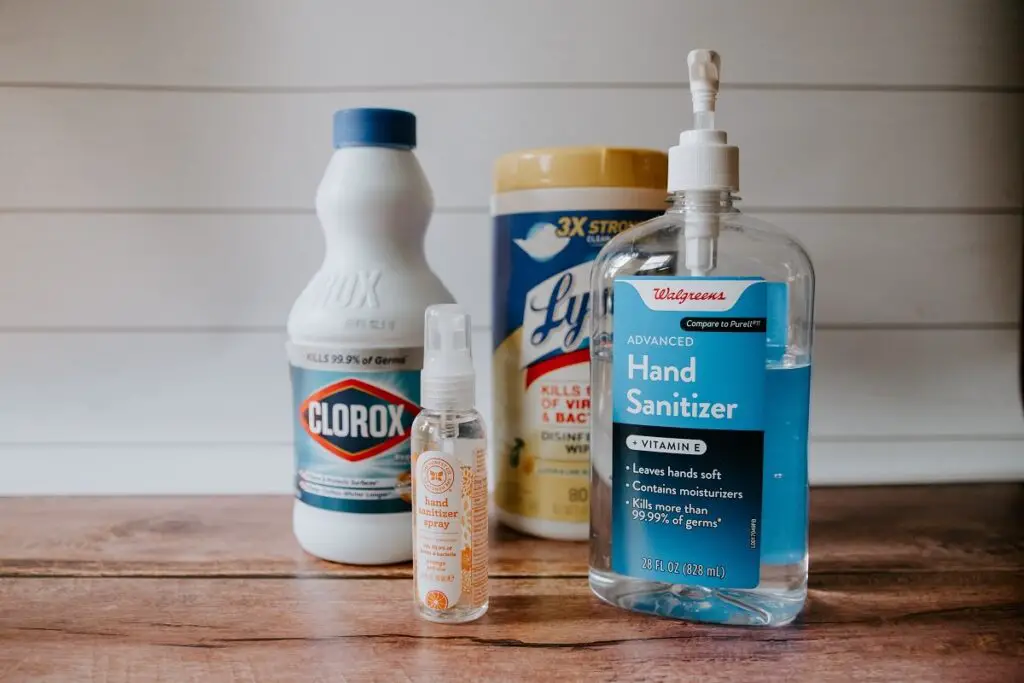 Offering services like these is a great way to hone your skills in customer service and telephone etiquette. And if you're good at cleaning, then this may be the perfect business for you!
12. Blogging
If you're great at writing and want to make some extra money, starting a blog is an option. Blogs are usually free, so this is something that won't cost anything upfront! You'll need the hosting package for your website or domain, though, and will have to put in time researching on what kind of content would be successful.
You'll also need to make it appealing to readers with things like graphics, a catchy title, and engaging content that people will want to share on social media or in their emails! Blogging is a great way to get your name out there. It's also a great way to build writing experience and improve your skills.
However, this is a long-term commitment that may take some time to build. Don't give up if you don't get many readers in the beginning–keep trying, and eventually, your blog will work out!
13. Babysitting
If you're into babysitting or want to get more experience before going off to college, then this is perfect for you. It's a great idea to ask friends or family members who have children if they need any help and then follow up with them! Regarding the amount you charge, talk to your parents about how much is appropriate for babysitting younger kids or older ones. Listing yourself on sites like Care.com can be helpful as well.
Babysitting is an excellent opportunity for you to practice taking care of young children and doing something that has real-world benefits.
14. Offering Social media marketing services
This is an excellent option for someone who loves social media and wants to make money off of it. If you're great at marketing and appreciate design, then this may be an excellent idea for you. Most of the time, people who need help with their marketing will already have an established brand, but if not and they're looking for someone to take on these tasks, offer them your services! You might want to take a marketing course or two before taking on these tasks as they're not something you'll be able to learn overnight.
This is also a perfect option if you enjoy researching trends in social media or would like to learn more about the industry. These skills will translate into any field you might be interested in. Additionally, this skill will be in high demand for years to come, so it's worth learning now.
15. Offering House-sitting services
House sitting is another excellent option for teens looking to make some money. You'll need a housekeeping service or two as well as transportation, so this is something that would be best if you live close to the area where you're offering these services.
If possible, offer people an all-inclusive price and include things like lawn care, pet sitting, light cleaning, and anything else you can think of to make your service stand out.
Neighbors might be more willing to hire you for these services if they know that they're getting a discount as well. Also, you can ask your parents or friends to recommend you for this kind of service.
16. Offering Photography services
If you're really into photography and want to make some money, then this could be a perfect business idea for you! If your parents have access to equipment like high-quality cameras or good editing software, then it's best if they help out with these things because otherwise, there will be a lot of upfront costs you'll need to incur.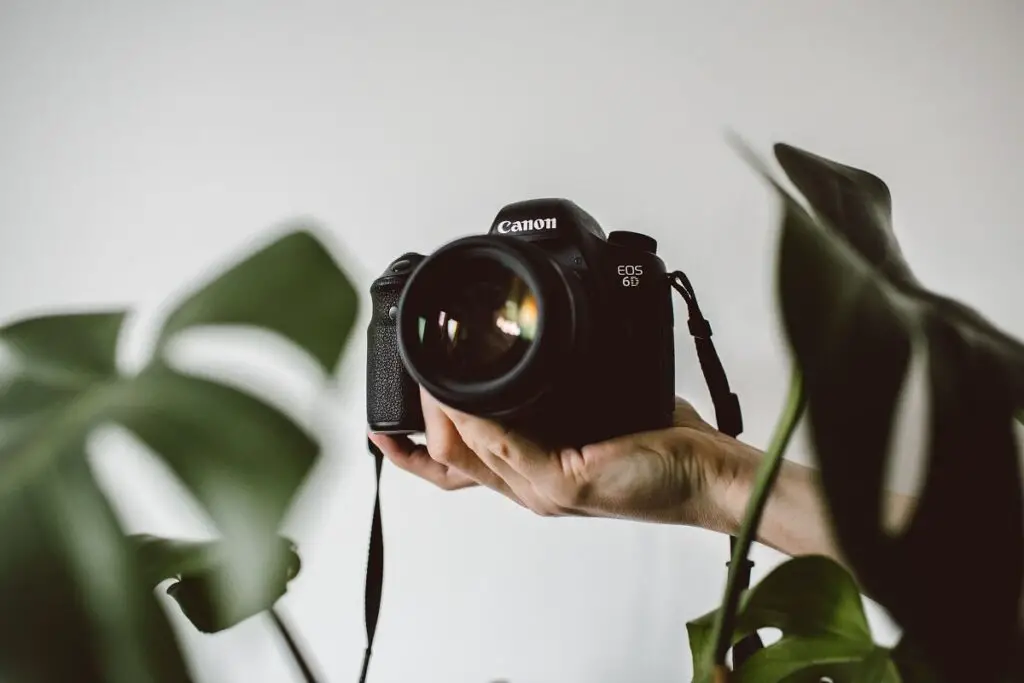 You'll also need to think about things like how much you charge and what your package looks like. For instance, do you want to offer a full-day session and charge more for this? Or maybe just offer hourly rates.
If you're still in high school or if your parents are okay with it, consider taking photography classes as well so that you'll have the skills necessary before starting up your business!
17. Offering Web design services
If you enjoy computer science and programming, then this could be the perfect business for you! You don't have to know how to build websites to offer these services because several programs like WordPress will do all the heavy lifting for you.
If you have more complex projects, then it's best if the customer pays a flat fee depending on how many hours they need your services with an hourly rate. Several small businesses need this service, and it's a creative way for you to get involved in the design industry. They need a website to help grow their brand or sell products, so this is something that's in high demand. They are often not familiar with computer science or coding, so this is an excellent opportunity to offer your services.
Starting a small business as a teen
Many teens are starting their own businesses and have had great success. Often, they'll offer services that fall under one of these categories but are not afraid to branch out into other areas as well.
It's never too late to start your own business! There are so many opportunities out there for teens looking to make some money, and you can even have fun with it! You'll need a lot of planning, determination, and research, but the experience will be worth it in the end. Whether you're interested in marketing, photography, or web design, you can always find a way to make money doing what you enjoy.
If you don't know where to start, think about something you're good at and then think about ways to make money doing it.
Wrap up
As you can see, there are plenty of ways to start a small business while still in high school. We hope this article has helped you think about some new methods for earning money during summer break or throughout the year. What idea do you like the most? Do you have any other ideas for starting a small business as a teen that we didn't mention here? Let us know! We'd love to hear from our readers and would be happy to give feedback on your business plan or help with brainstorming new ones.